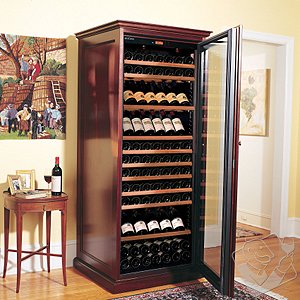 I've just started reading this and have to say that it's immediately becoming one of the most enjoyable reads I've tried all year. Scruton loves wine and loves to think, and this book is a combination of the two. It's not really a guide to wine-drinking, in fact, I think he even says it's more a guide to "wine thinking." All I know is that I had to go buy a couple bottles to go along with the book. Scruton somehow makes me simultaneously feel incredibly uneducated and feel an intense desire to become more educated. He's pretty old school, and promotes drinking while at the same time lamenting the abuse of drinking in modern society. Take page 3 -
Thanks to cultural impoverishment, young people no longer have a repertoire of songs, poems, arguments or ideas with which to entertain one another in their cups. They drink to fill the moral vacuum generated by their culture, and while we are familiar with the adverse effect of drink on an empty stomach, we are now witnessing the far worse effect of drink on an empty mind.
Scruton occasionally has a certain amount of flourish to his prose, but it's writing you start to admire. For example, pg. 5 -
In this book, I discuss wine as an accompaniment to philosophy, and philosophy as a by-product of wine. In my view wine is an excellent accompaniment to food; but it is a better accompaniment to thought. And by thinking with wine you can learn not merely to drink in thoughts, but to think in draughts. By swallowing premise, argument and conclusion in one full satisfying stream, you do not merely understand an idea; you fit it to the life in you. You come to gauge not only its truth and coherence, but its value. Wine is something you live by; so too is an idea. And as far as life is concerned, wine is the test of the idea - the preliminary sampling which foreshadows the long-term mental effect.
But enough on his allegorical stuff, his talent for turning English prose into poetry makes you wish you could walk right into the experiences he describes. On pg. 9 -
The elder grows wild in our hedgerows, and produces the fragrant flowers which are at their headiest on midsummer nights - exhaling the perfume evoked in Act II of Die Meistersinger, as Hans Sachs sits before his cottage, meditating the great problem which, in my experience, wine does more than anything else to solve - the problem how to turn eros into agape, how to give up wanting someone, so as to want her happiness instead.
Or on his memories as a child when his mother used to make old-fashioned elderberry wine on pg. 10 -
When enough colour had been leached from the berries she would pour the foaming torrent from the bucket into the jars, each sealed with a one-way valve to permit the escape of carbon dioxide while forbidding the inflow of oxygen. And the patter of the bubbles soothed our autumn evenings until bottling time, at the start of winter. We would keep the wine for two years, occasionally visiting it in the cellar under the kitchen and holding it to the light to admire the black deposit. When at last a bottle was opened we would take a glass after supper, much as our ancestors took their claret. And the resulting mixture of appreciative grunts and monosyllabic praise was the most interesting wine-talk that I have heard.
Scruton mixes his more poetic passages with stories, like how his tutor, Dr. Picken, at Cambridge reluctantly convinced him to study the "moral sciences" (known today as philosophy) back in 1964, and how his growing love of wine turns into something of a treasure hunt. At one point, his somewhat stodgy and unemotional tutor's eyes light up and he says (on pg. 19) -
'I should tell you,' he said, 'that the Burgandy you have just drunk was not very good. In fact commercialization has more or less destroyed the region, and people of your generation will probably never know Burgandy as we knew it. With one exception. There is a small Domaine in Vosne-Romanee called Domaine de la Romanee-Conti. If you ever come across it you should drink it. It has the perfect balance of stalk and fruit, and the soil speaks through it too. Nobody else now knows how to make wine like that.'
It took Scruton 40 years for him to finally get a chance to try Dr. Picken's recommendation. And the fact that local wines are being replaced by global, mass-produced wines is something it sounds like he's going to deduce further philosophical conclusions from later. Meanwhile, another reason I'm enjoying the book is Scruton also writes with the sort of attitude that couldn't really be mistaken for snobbishness. He describes an experience where he has to write reviews for a wine tasting on pg. 20. He takes a mouthful and then -
I struggled for a long time to describe the Grands Echezeaux, and eventually came up with: 'Saint-Saens's 2nd cello concerto: deep tenor notes behind a sylph-like veil'. I looked at the description for a while, and then crossed it out, revolted by its affectation, and wrote 'damned good' instead. And whether those paragraphs of flimsy winespeak, with their mixed metaphors and far-fetched analogies, ever mean more than that is one of the deep and difficult questions that I address in Chapter 6.
I'm only in chapter 3, and he's getting more into the philosophy now, but, I was enjoying it so much that I thought I might as well recommend it, and see if anyone else here as read it yet.
And oh yeah,
here's the Amazon link to the book with further book reviews
.
Edited by Persiflage, 12 August 2010 - 12:31 AM.